In a 2016 youtube video, Jamie Chua, known Singaporean celebrity, entrepreneur, and socialite, let her followers and viewers into her playground showcasing her entire wardrobe and had them gaping at her extensive multimillion dollar luxury handbag collection with over 200 pieces, beating the likes of Victoria Beckham and Kim Kardashian who are also popular celebrity luxury handbag collectors!
Her 700-square feet closet accessible via fingerprint which cost $120,000 to build, houses 10 filing cabinet-style closets where her evening gowns, jackets, and fur comfortably rests, 300 pairs of shoes, high-end quality jewelry, and of course, her holy grail of handbags – her Hermes bag collection! This video has amassed over 6 million views and 60,000 likes on her channel to date.
Handbags have significantly evolved from its conception in the nineteenth century as an innovation born out of necessity and a signifier of woman's independence from men to the luxury styles of today worn in the name of statement fashion, runways, and red carpets.
Here are some of the classic designer labels and their quick histories to take you into a deeper appreciation of their works before you strut off with that handbag of yours! (Or if you have none yet, maybe this would inspire you to get one!)
Psst! Before you get into the world of designer handbags, we encourage you to read our guide on the Different Styles of Handbags first.
Welcome to the world of designer handbags!
There is a very long list of designer handbags in the market right now and it's important to know your classics so what's a better way to start this list than with the French designer house, Louis Vuitton!
Louis Vuitton
Louis Vuitton Malletier, or Louis Vuitton – LV for most, is a 160 year old fashion house that started in the nineteenth century as a canvas travel case and luggage maker alongside H.J. Cove of London.
In 1858, Louis Vuitton debuted its new design of trunk cases with flat tops and triazon canvas which allows it to be stacked, a feature that has been followed by different designers shortly after. It was a valuable development from the rounded canvas travel bags during that time.
Additionally, these cases are very lightweight and airtight making them convenient to carry and secure as well. By 1932, Louis Vuitton had created its first house icon called the NoeNoe which is styled and inspired by the idea of transporting champagnes in style.
This house icon remains a classic fixture among LV bags and is continuously reinvented to put a modern vibe in it. Recently, colorful leather trims were added to its string closure for a playful look.
In 1945, Louis Vuitton incorporated leather as a material and has been since then known for its very distinct and classic brown canvas and its signature LV monogram print. LV inspired the logo craze among handbags.
The major moment in Louis Vuitton history is the 1965 creation of Speedy 25, a compact handbag with short leather handles designed specifically for Audrey Hepburn, and is now the brand's most recognizable design.
Before Speedy 25 was Speedy 30 made out of cotton canvas that can be flattened inside a suitcase for convenient travel. As the names suggest, the only difference between the two is size (25 cm and 30 cm respectively).
In 1997, Louis Vuitton put Marc Jacobs at the helm of creative design and he has largely been credited for the rise of LV in the luxury handbag scene. And in 2003, LV became the most coveted handbag designer label and for six years (2006-2012), topped the list of Millward Brown Optimar's world's most valuable luxury brand.
The brand also prides itself with its special line in personalization which allows clients to get what they want.
LV remains to be a classic among handbags and undoubtedly in decades to follow. With its popularity, it has easily become one of the most counterfeited brands today so take a closer look before you buy your Louis Vuitton!
Next on our list is another well-known brand with a 90 year history in the line of fashion.
Gucci
Gucci is an Italian fashion label founded by Guccio Gucci in 1921 and a known contemporary of Louis Vuitton. Like LV, Gucci started as a luggage maker which produced the luxury travel bags of the Italian affluents. They were also known to make equestrian equipment back in the day.
Gucci is known as a symbol of wealth and abundance, worn by the elites such as Queen Elizabeth, Elizabeth Taylor, and Jacqueline Kennedy.
Today, Gucci also became a popular slang among rappers like Kanye West and Cardi B to name a few. Its vernacular usage is used to describe something that is doing well. Truly, Gucci's designs border on the extravagant and opulent side.
In 1933, Gucci introduced its signature interlocking GG (or a double G monogram) referenced from Guccio Gucci himself and its iconic two green stripes interrupted by a red one which soon became one of the most iconic and most recognizable logos in the history of fashion. This was designed by Guccio's own son, Aldo Gucci.
With the death of Guccio Gucci, his three sons (Also, Vasco, and Rodolfo) continued to lead the business and by 1983, with the death of Rodolfo Gucci, the business was passed on to his son, Maurizio.
It was during this time that Gucci had a difficult time maintaining its success and reputation with the multitude of issues it faced with tax evasion charges and assassination.
The introduction of American influence to the Italian brand through Tom Ford in 1990 became instrumental in the restoration of the brand's image and reputation.
In 2002, Tom Ford hired designer Alessandro Michele who previously worked with Fendi, who took on the leadership of creative direction in 2015 after Giannini's departure in 2014 (replaced Tom Ford in 2004).
Under the creative directorship of Michele, the brand achieved record sales and a big boost in profit for its parent company, Kering, a French luxury group who currently owns Gucci, Yves Saint Laurent, Balenciaga, and Alexander McQueen.
Today, the line has expanded to become not just luxury but also used for its utility, like its weekender bag featured on our Best Weekender Bags guide.
Following Louis Vuitton and Gucci is Hermès.
Hermès
Hermes was created in 1837 and was the symbol of panache or flamboyant confidence in terms of handbag design and style. The brand was first known for its wrought harnesses and bridles.
This inspired the creation of Haut a Courroies bag, Thierry Hermes firstborn, which was specifically designed to protect and transport saddle boots in carriage trade. It was a high trapezoid shaped bag and considered to be the root design of all products that Hermes offers now.
In 1935, Hermes produced one of the most well-known luxury handbags of the brand, the Kelly bag. It gained its name during a glamour moment in 1956 when Grace Kelly, an actress, fashion icon, and then Princess of Monaco, used it as a shield to cover her pregnant belly from paparazzi which then graced (pun intended) the cover of New York Times.
The handbag was given to her in 1954 during a movie and fell in love with it instantly.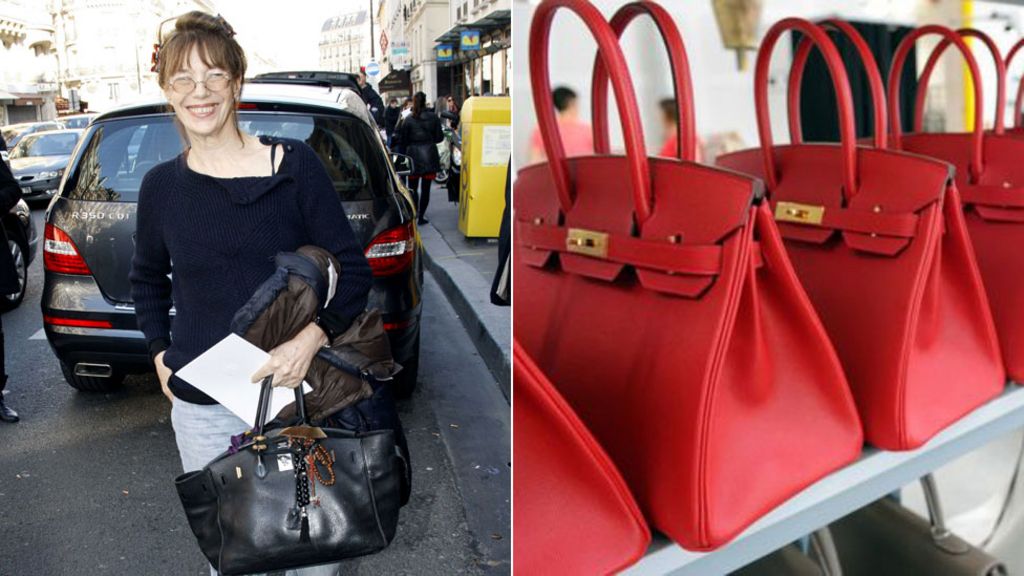 Another iconic Hermes bag was named after an actress, Jane Birkin, whom Jean-Louis Dumas (then Hermes' chairman and artistic director) sat beside aboard Air France Flight from Paris to London.
During the flight, Jane complained about not having a bag that is big enough for all her belongings and pockets to organize. This gave birth to the iconic Birkin bag. This has the longest waitlist for a luxury handbag and is also one of the most coveted ones.
It's the top celebrity bag with its polished plaque, swivel clasp, and signature saddle stitching.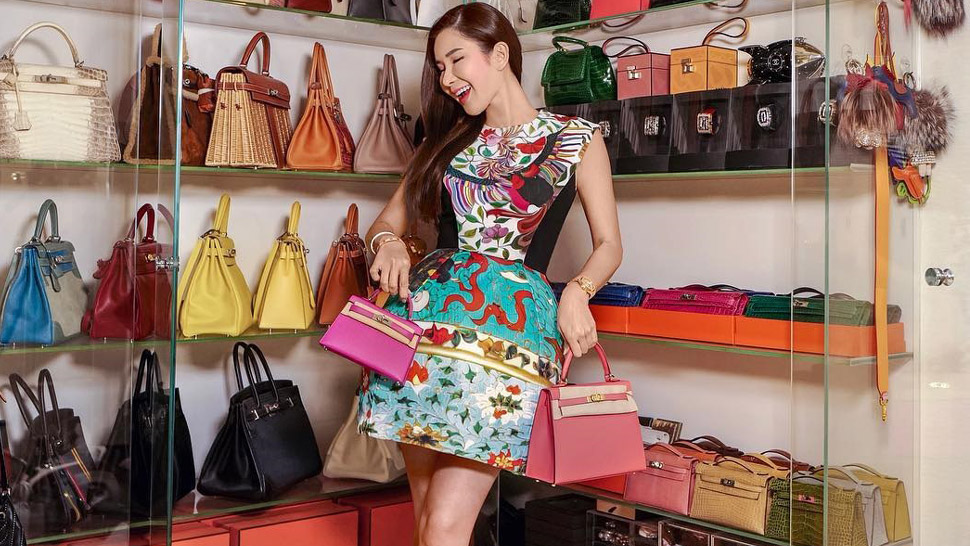 Singaporean Jamie Chua owns the largest collection of Birkin bags and considers Hermes to be her go-to bag as they never go out of style and they maintain their investment value.
Jamie's most expensive Birkin bag on collection is Hermes diamond-encrusted Himalaya Niloticus Crocodile Birkin with 245 diamonds on white gold and valued at $300,000!
Fendi
In 1997, Fendi cemented its place in the handbag making industry with their Baguette which are small compact handbags carried on a short strap sporting versatile looks while staying true to its aesthetics.
Getting its name from a French bread, baguette is so compact that it can be easily tucked under the arm making it easy to carry. It is constantly and continuously reinvented to fit the women of now.
Fendi was created in 1925 and its history was always told as the story of women and Karl Lagerfeld. Fendi first started shop as a maker of leather goods and fur.
In 1946, with the death of Eduardo Fendi, each of the five Fendi sisters named Paolo, Anna, Franca, Carla, and Alda took on different roles for the company and had equal shares.
Karl Lagerfeld joined Fendi in the 60s and became its creative director. The double F logo of the brand is also credited to Lagerfeld.
Aside from the baguette, Fendi is also known for its iconic Peekaboo bag sported by famous celebrities like Amanda Seyfried and Gwyneth Paltrow.
It debuted on the runway in September of 2008 and has since then been an "it bag". Peekaboo bag is a versatile bag that can transform itself and can function as a work bag, a casual one, or for an out-of-town trip.
It was first introduced in just one size but is now offered in three different sizes with more than a thousand designs.
Balenciaga
Balenciaga was founded in 1917 by Spanish designer Cristobal Balenciaga Eizaguirre and is a very well-known French luxury fashion house.
This iconic house is more known for its clothing line but also produced handbags. Cristobal Balenciaga catered to Spanish aristocracy but when the Spanish Civil War ensued, He was forced to close shop and move to Paris.
His Paris couture opened in 1937 and his first fashion show featured the designs of his Spanish roots and became very successful.
This house had a reputation for uncompromising standards and his modernistic silhouettes quickly became its trademark. His designs were revolutionary and sought after by many people and marked his success in the industry.
The Balenciaga City bag or more commonly known motorcycle bags became the brand's trademark bag created by then creative director, Nicolas Ghesquière.
It was a fresh and unique design following through Balenciaga's bold and edgy reputation. It's made of distressed leather material with signature long leather battered tassels and silver stone stud accents and has grabbed attention with its casual yet fancy vibe.
It also comes in an array of colors which makes it easy to pair up with any kind of outfit. The Olsen twins, Mary Kate and Ashley, sported this bag repeatedly in the 2000s and are credited for its rise in the ranks of luxury handbags.
This one is considered a definite staple in every woman's closet!
Chanel
Another classic and timeless icon is up on our list: Chanel. Chanel is considered by many a cult classic that combines functionality and art into a handbag making it one of the most iconic and most coveted items.
Chanel started in 1913 as a milliner opening her first shop in Paris. Chanel quickly became a successful brand and has offered the industry iconic and legendary designs.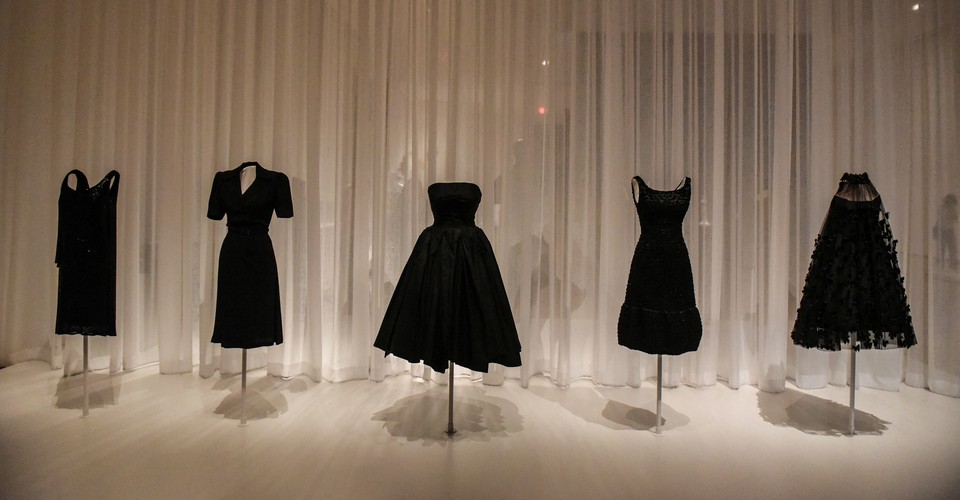 One of her many firsts legendary and iconic contributions were her collarless jackets and well-fitted skirts, borrowing menswear elements. These were designed with focus on tailoring and comfort rather than the usual feminine and restrictive feel.
Chanel also popularized the idyllic little black dress when she wore it after the death of her lover. Now, a little black dress is an iconic fashion statement among women and as Karl Lagerfeld once said, "One is never over-dressed or under-dressed with a little black dress."
Aside from clothing, Chanel also ventured into the making of perfume which was very new for designers at that time. She turned out to produce the phenomenal Chanel No. 5.
This move was revolutionary and has solidified her brand in the industry and launched her to success.
Chanel 2.55, a 1955 quilted Chanel bag with a gold chain strap, was an addition to Chanel's long list of design icons. It was a handbag born out of necessity which borrowed the idea of military packs whose objective was to make a practical and easy-to-carry handbag.
Today, this handbag remains to be an icon and a bag that women aspire to get.
In 1957, Gabrielle Coco Chanel was awarded the Award for Distinguished Service in Fashion by Neiman Marcus. She was also named the most influential designer of the century.
Gabrielle Coco Chanel died at Hotel Ritz Paris in 1971 and a decade after in 1983, Karl Lagerfeld took over and became the brand's creative director. It was Lagerfeld who created the iconic CC turnlock that was then added to the Chanel 2.55.
Kate Spade
In 1993, a new fashion design in handbags took the world by storm. Gone were the days of neutrals and dark colors and the grunge. This brand offered vibrancy and playfulness in femininity.
Kate Spade, or now known as Kate Valentine after launching a new luxury brand called France Valentine. Their designs were mainly utilitarian but remained fun and chic.
Kate Spade's brand started with a little black nylon bag known for its 3 S: sleek, sophisticated, and smart. And over time, they created handbags fit for millennial and luxury bag collectors alike with graceful practical shapes and vivid color palette.
This entry-level luxury brand stood by its motto to "Live colorfully."
Kate Spade died in 2018 but her works remained iconic. Her first and most iconic one was the Sam bag popular for its versatility and utility. It's dubbed as the "it bag of the 90s" with its black and rectangular almost boxy shape made out of waterproof nylon.
It became an instant favorite among women and can be easily paired with any outfit from a casual look in the office or to a dressier street night party.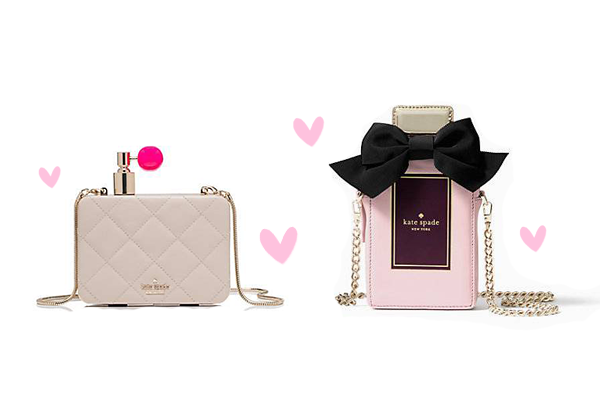 In line with the brand's playfulness, Kate Spade also introduced quirky clutches and satchels which came in different shapes and designs from pineapples to champagne bottles to swans to even a New York cab and to a boombox which was easily one of the most favorite and most famous designs.
Marc Jacobs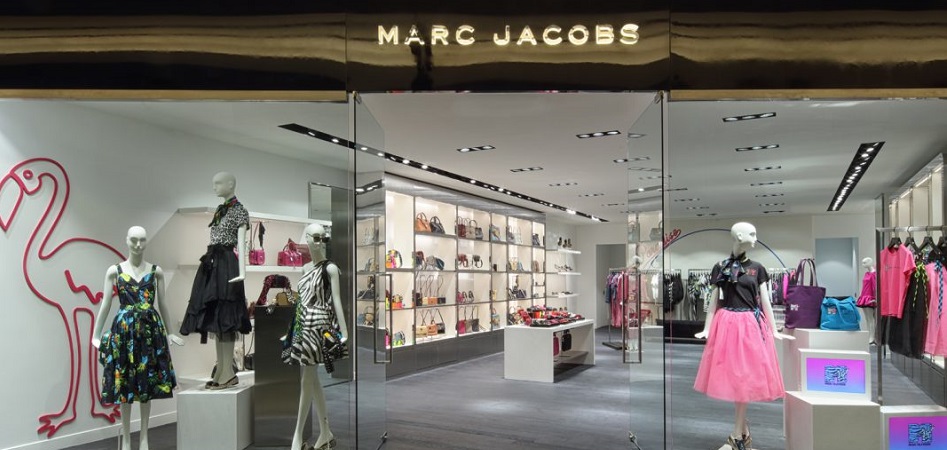 Marc Jacobs is an American fashion designer born in 1963 and is Louis Vuitton's creative director from 1997 to 2014. Marc Jacobs brand is fine arts driven and its campaigns are avant-garde, often featuring cultural icons and artists instead of the traditional models of the runway and highly-paid photographers.
He launched his handbag line in 2000 while simultaneously overseeing Louis Vuitton. He created The Marc designed with casual yet upscale elegance targeted among the 16-40 year old women offering a New York sense of style.
In 2007, he was awarded the Designer of the Year by the Accessories Council Excellence Awards.
Michael Kors
Michael Kors takes the last spot on our list. His design is all about pragmatic indulgence and his handbags take just on that. Michael Kors' women apparel line debuted in 1981 and it was only in 2001 that he introduced his handbag line.
The Michael Kors signature in handbags show a classy, fashion-forward yet upscale look and are popular fixtures in women's closet. His bags sport a sophisticated structure with well-reinforced stitching which keeps the bags upright when placed on a table.
Its keyring and embossed metal plate and oversized MK logo are its signature design features.
The best of all Michael Kors bags is its Selma Top-Zip satchel, a classic structured bag that can be carried by its strap or handles and is made from premium saffiano leather.
It's the perfect handbag to dress up any outfit!